Painting Life in the Landscape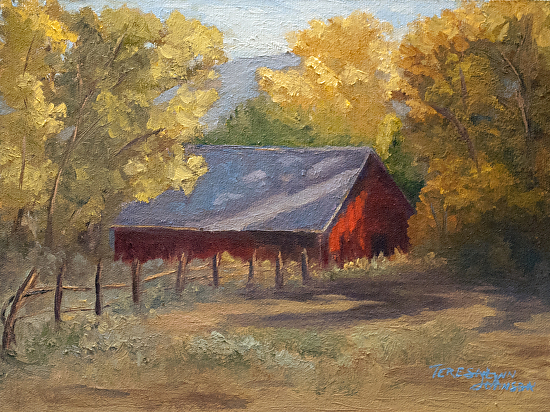 O

pen my eyes that I may see........


O

h the beauty that surrounds you and me .....




Thank you for taking time to visit, please come back and visit often!
Subscribe to my Newsletter or join email list and receive a free 4"x 6" original painting!
I will email you for an address to send your painting to after you sign up or you may
fill out your address in my contact page after you subscribe .
Here are some examples of 4x6 originals that new subscribers have received.
I would be happy to discuss a commissioned painting or any available paintings on this site with you.
To reach me, call 505-334-1744, or use my
contact
page

All images on this website are protected under the copyright laws and may not be reproduced without written permission from Teresa Johnson.